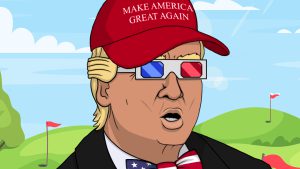 Donald Trump's NFT @ $99. To Buy or Not? Top Pros & Cons. – Top Web Stories
Former US President Donald Trump has unveiled the "Official Donald Trump Digital Trading Card" NFT collection.
Mr Trump's "major announcement" , teased by a superhero-themed video on social media site- Truth Social sparked speculation.
He launched an online store selling $99 digital trading cards of himself in many avatars- a superhero, an astronaut, an Old West sheriff and others.